How a broader definition of STP can accelerate efficiency and growth throughout the insurance sales lifecycle
In a world where people can apply for—and receive—a mortgage on their mobile phones, the big question is: Why doesn't insurance have true straight-through processing (STP)? Lifecycle sales STP starts with the first customer interaction and should offer a single, complete picture of their journey all the way through in-force policy service.
In the years since STP was first defined, the industry has constructed a proliferation of single-purpose technologies to support a wide variety of insurance sales processes, resulting in disconnected data and workflow gaps that hinder sales.
It's time to redefine what true straight-through processing can and should look like for the insurance and financial services industries using the technological advances available today.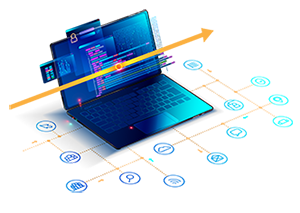 This whitepaper dives into:
The workflow gaps and challenges carriers and firms are facing
The opportunities to make straight-through processing a reality
Practical, affordable steps to solve inefficiencies
How to gain a competitive advantage by focusing on five key areas
Download the Redefining Straight-Through Processing for Insurance whitepaper today to learn how you can achieve true STP and digital transformation.