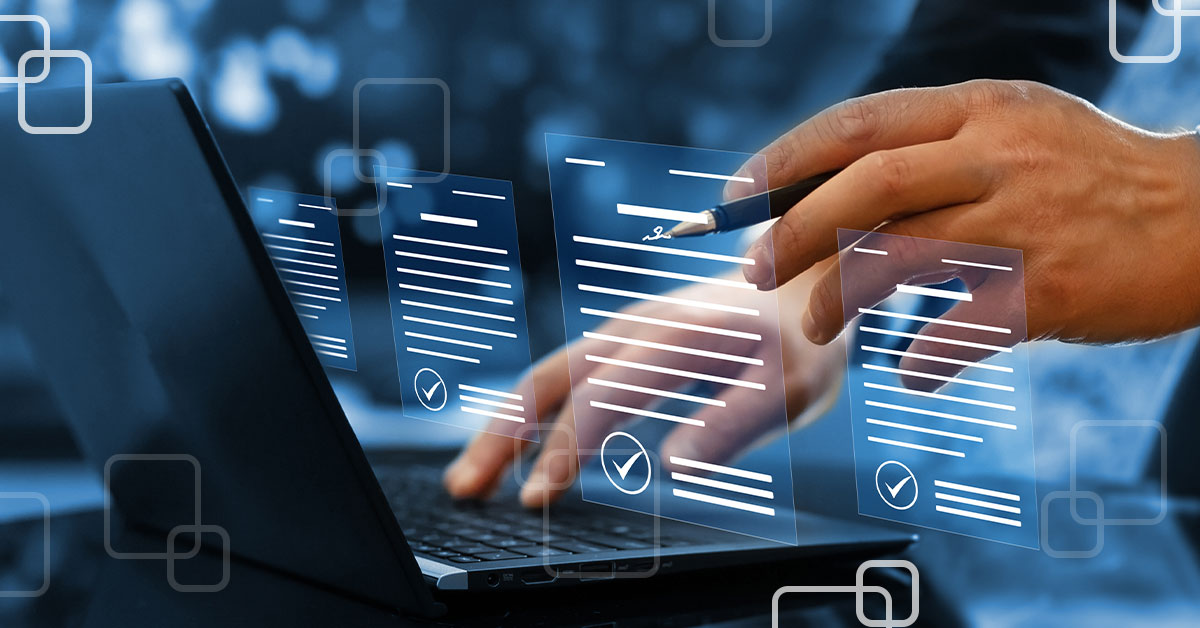 What does life and annuity sales look like in a post-COVID-19 world? Very little like it used to.
Consumer expectations were already shifting towards digital experiences. COVID-19 put this change into high gear. A 2021 study showed that 84% of consumers expect brands to adopt new digital solutions to deliver products and services to consumers. In addition, 47% of consumers said the option to interact entirely online was important to have. Another 13% called it a deal breaker.
The insurance industry continues to become more competitive. Distributors who offer the best client and advisor experiences will have the edge. Your firm must be ready to offer the advantages of e-Signature to live up to high customer expectations for a streamlined digital experience.
Meeting customer expectations is just the start. E-Signature technology offers many practical benefits like reduced costs, faster application processes, improved security and a reduced environmental impact. All without the swipe of a pen.
Reduced costs
Consider all the expenses associated with wet signatures and paper processes. Paper, copying, packaging, shipping and more. By eliminating the need to mail out for signatures, your firm saves time, money and headaches.
Faster sales cycles
Wet signatures are notorious for causing delays. Days get wasted packaging and mailing documents back and forth. Tracking down signatures to complete the sale takes valuable time away from selling.
E-Signature reduces the time to close the sale, and thereby reasons for the client to get cold feet. Plus, the advisor gets paid faster, adding a nice motivating factor to the equation.
More security
E-Signatures are actually more secure and less prone to fraud and forgery than wet signatures. E-Signature technology creates a defensible compliance process. Unlike wet signatures, digital signatures leave an audit trail. The entire process is digitally documented.
In addition, e-Signatures remove the need to physically transport or mail documents from place to place. These actions leave documents more open to a privacy breach.
Fewer errors
Paper forms can be riddled with errors. These setbacks can require days or weeks to correct, increasing your costs with each passing day.
E-Signature technology can prevent 25% of application submission errors. And a good e-Application tool can eliminate the remainder. A digital workflow with e-Signature minimizes the expense and strain of NIGO applications.
Smaller environmental footprint
All that paper comes at a cost—and more than just for your bottom line. The environmental impact adds up when you have to print and mail every document. Adopting e-Signature reduces both your materials costs and your environmental footprint.
Customer retention
Modern customer expectations are through the roof. If you can meet those expectations, however, you've earned yourself a loyal client. A fast, easy experience makes happy customers, and happy customers bring repeat business.
Easy implementation
Some insurance sales platforms offer built-in e-Signature capabilities. Some of these solutions may not even charge for access to e-Signature. With tools like this on the market, distribution firms are running out of reasons not to include e-Signature in their process.
A changing landscape demands new solutions. Consumers expect convenient digital experiences. The industry is becoming more competitive. Distribution firms must offer the experience their advisors and clients want. At the same time, they must keep expenses low and efficiency high. E-Signature has become an essential step for firms to take as they adapt to the demands of a new landscape.